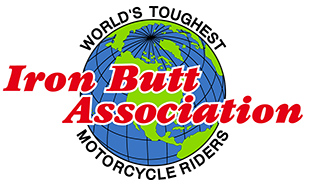 IBA News May 10, 2020

Ride documentation guidelines link at the bottom of this note.

This important message has specific information relating to the USA, but the information is important to all worldwide. Please visit your countries IBA club for the latest news.

As states ease restrictions on businesses and travel, there are still many challenages related to long-distance riding you should consider before planning your next trip.

Reports from riders still advise that if you hit bad weather, there are few places to find shelter. Commercial truck stops are mostly closed for any kind of sheltering. Arkansas prohibits travelers from booking a hotel room (yes, you read that correctly), the Florida keys are in total lock down while the rest of Florida has a curfew in place 10 pm to 5 am and North Carolina has closed roads in the best riding areas.

Many of our favorite stops for bathrooms are closed to the public. Even the normally dependable McDonald's has closed many restrooms. Our always-open Waffle House, who the Federal Emergency Management Agency has used to monitor the effects of natural disasters in a given area, has closed over 400 stores so far. Breaking down on the road will be more challenging than normal, as motorcycle shops are closed in many locations or offering limited services.

The American Motorcyclists Association President Rob Dingman, along with the Motorcycle Safety Foundation President Erik Pritchard remind us: "Many of us are following directives to stay at home. Others live in areas where riding may be limited but still possible. We encourage each of you to adhere to local, state, and federal guidelines and restrictions, and take all necessary precautions."

More then ever, pre-ride planning is vital to being prepared so you are not surprised at conditions out on the road should you require medical or travel services.

Michael Kneebone
IBA President

Links to finishers lists and documentation guidelines:

Ride certification information along with finishers



© 2020, Iron Butt Association, Chicago, Illinois

Please respect our intellectual property rights. Do not distribute this document, or portions therein, without the written permission of the Iron Butt Association.